2020 Career Exploration Day Information

More than 225 volunteers from local businesses and organizations and career and technical college programs partnered to showcase 150 regional high-demand careers to more than 2,400 students from 28 school districts.
Orientation Materials
Students high school staff participating in the event watched the video (below) and were provided the Orientation Fact Sheet prior to their arrival at the event.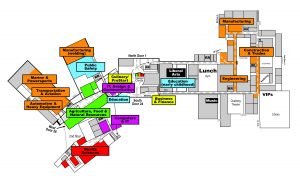 Downloads for Teachers
Downloads about this year's event
Learn more about local careers
Review some career options to better understand the industries you want to explore
Not sure what careers you are interested in? Take this quick skill and interest assessment from CareerWise.
Learn more about these major career areas showcased the Bridges Career Exploration Day, including local salary ranges, businesses, video snapshots and more!
Bridges appreciates the financial contributions of Sourcewell, Central Lakes College and the Central Lakes Perkins Consortium to make this event possible.