2020 Fall Bridges Meeting
Plan to attend a virtual Bridges meeting to sample the latest career activities to mix into your Bridges Career Academy.
This year, in lieu of our annual high school visits, choose a virtual meeting time/date that fits your schedule. You'll also connect with Bridges educators from other schools!  Simply click on a green button below to register for the date/time that's best for you. You'll find a zoom meeting link and get an email reminder 2 days before the session.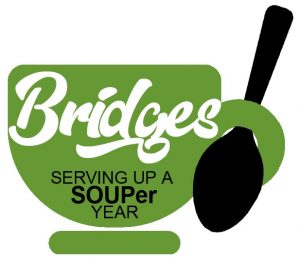 Monday, October 19
3:30 - 4 pm
Wednesday, October 21
7:15 - 7:45 am
Thursday, October 22
3:30 - 4 pm
Monday, October 26
3:30 - 4 pm
Wednesday, October 28
7:15 - 7:45 am
Thursday, October 29
3:30 - 4 pm
New to Zoom?
Before joining a Zoom meeting on a computer or mobile device, you will be prompted to download and install the Zoom app when you click a "join link." Click here to watch a tutorial.
Meeting Downloads
Menu of Career Activities
Recordings of Meeting
If none of the above options work for you, visit this site after Oct. 30 to view a recorded version of the presentation.
Link from date/time here
Link from date/time here
Earn SEEDS!
Plus, participate live in one of these fall meetings and complete a quick meeting evaluation and earn 3 SEEDS for the Green Apple Professional Development program. Collect 10 seeds before June 16, 2021 and you'll receive $100 and 1 CEU credit.
For more information about Bridges, contact your Bridges Career Academies Coordinator (map of region):
    Northern Region: Judy Richer, (218) 760-7838
    Southern Region: Betsy Picciano, (320) 260-1827