Manufacturing Scholarships Available
The Lakes Area Manufacturers Alliance is offering scholarships to students enrolling/enrolled in manufacturing program(s) to earn post-secondary certificates and degrees in manufacturing careers.
Eligibility Requirements:
Must be or soon to be a high school graduate (or have a GED) who will be enrolling as a full-time student at an accredited college or university
Must be U.S. citizen
Must reside in the counties of Aitkin, Cass, Crow Wing, Morrison, Todd or Wadena
Must have a minimum GPA of 2.0 on a 4.0 scale
Must be pursuing a degree in a qualifying manufacturing related major
How to Apply: Apply online using this link.
Deadlines: For students applying for 2023-2024 academic year, the deadline is March 31, 2023.
Awards: Scholarship awards will be $1,000. Scholarship funds may be used for tuition, books, tools or other educationally related materials, supplies or expenses. Awards will be given to recipients upon successful completion of their first full time semester at a post-secondary institution. At that time the recipient must present their grade report from that semester showing a GPA of at least 2.0 and completion of at least 12 credits.
For more information, contact:
Deborah Hoel, President
Lakes Area Manufacturers Alliance
PO Box 679
Pequot Lakes MN 56472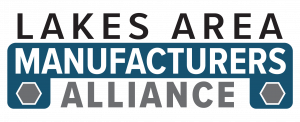 About Us: The Lakes Area Manufacturers Alliance (LAMA) Scholarship Fund, in partnership with the Initiative Foundation, was formed in 2017 in response to a need identified by the Central Minnesota manufacturing business community.  Manufacturers are experiencing a growth in the demand for employees with the knowledge and skills to work in a manufacturing environment. It is LAMA's goal to actively engage and build collaboration among manufacturing, education, and students. This will create interest and awareness of manufacturing careers and will help build and train the next generation workforce. LAMA targets student who reside in the counties of Cass, Crow Wing, Morrison, Todd and Wadena.
LAMA's Scholarship Fund Vision:
"An educated, creative and prosperous manufacturing community."
LAMA's Scholarship Fund Mission:
"Promote manufacturing careers and develop a skilled workforce."
LAMA's Scholarship Fund Purpose:
"To support manufacturing careers and attract future employees by providing scholarships"
What We Do:
LAMA supports manufacturing education that prepares individuals for the 21st century workforce. LAMA works with businesses, the Brainerd Lakes Area Chamber, Bridges Career Academies and Workplace Connection, and local high schools, to provide students information about manufacturing career pathways and available secondary and post-secondary education. LAMA promotes student participation in 'real-world' manufacturing workplace experiences as a way of introducing various manufacturing careers. View our Celebrating Manufacturing Month publication.
Businesses: To contribute, send your check payable to the Initiative Foundation with "Manufacturing Scholarship Fund" noted in the memo line to: Initiative Foundation, 405 1st St SE, Little Falls, MN 56345. Or donate online.