This March, help your students play!
For the past 13 years, the Bridges Career Academies & Workplace Connection has hosted the Career Exploration Day, an annual special event offering more than 2,500 high school students from 28 local school districts a unique way to meet business professionals and explore careers. Due to Covid-19 crowd restrictions, Bridges is prevented from hosting this event in 2021. Despite this, Bridges is offering students an opportunity to explore the hundreds of careers available to them and to better understand local career options.
Watch this short video to learn how this new website works and how to incorporate it into your classroom or career-readiness activities. If you have additional questions, attend a zoom session (date/times noted to the right) or contact Mary Gottsch or your Career Academies Coordinator.

This new website is LIVE now, allowing you time to view the site before launching it to your students on Friday, March 5.
Features of Bridges new online career exploration experience:
The website offers 10 industries from our communities to explore, featuring 67 popular local careers.

Links for related careers expand the potential exploration to include more than 200 additional possible career options.
Interactive, career-based skills labs, simulations and activities (labeled as Career Skills Activity) offer students virtual insight into what each career is like.

These activities aren't supposed to be instructive (teaching the students knowledge or a skill), but rather offer an interactive sample of what future education/experiences in this career field might be like.
The Ask a Professional feature allows students to submit career-related questions to regional professionals and post-secondary partners, offering a critical connection to possible future employers.

Please encourage students to review the existing questions and answers before submitting a new question.
If a professional will be live/available during the school day, those times/dates will be noted on the specific career pages. Understand that it may take professionals up to 24 hours to respond to students' questions, so instruct your students to check back often.
Students may as more than one question.
Students that participate between March 5-26, 2021, will earn points and digital Career Badges for exploration activities experienced, and be entered into prize drawings.

Career Badges will appear automatically as the students earn points. Points are earned from watching videos, visiting web pages, clicking on links, and more.

After 45 points, students will be automatically entered into a random drawing.
After 60 points, students will be asked to complete a survey. Students that submit a survey will be put into a second random prize drawing.

Educators (instructors, Counselors, Career Advisors) will also "earn" points.... but know after you reach 60 points, the pop-ups reminders will stop.
After the promotional period, all points will be set back to zero.
Student can access this site any time, any day, but after March 26, activity will no longer earn them the potential for a prize.
Additional industry-specific promotions may be planned for the 2021-22 school year. More information about this will be shared in the fall.
Professionalism is expected. Just like attending the in-person event, it is a privilege for students to be afforded this opportunity. Any student NOT conducting themselves in an appropriate and professional manner will have their access to the website blocked and your school will be notified.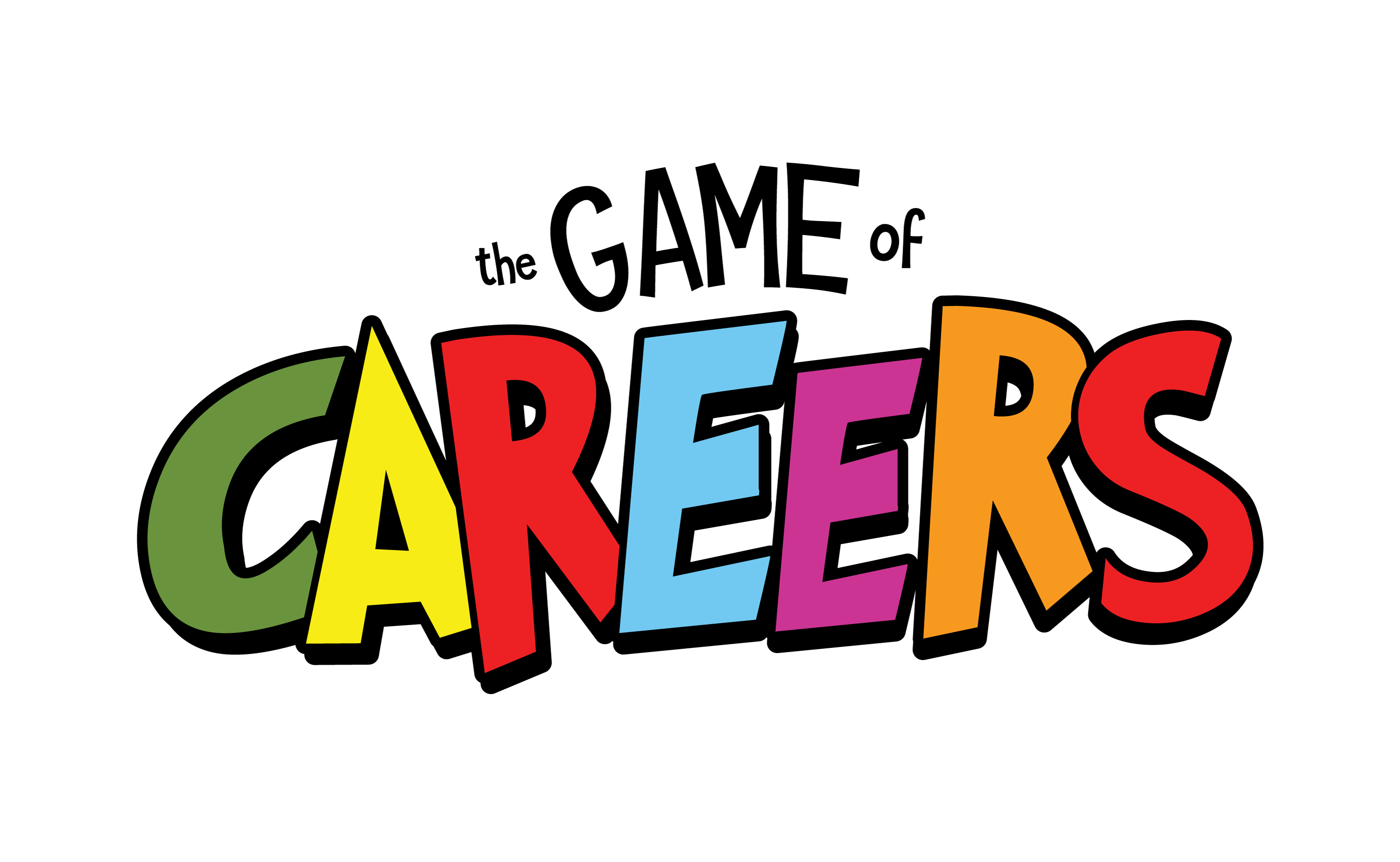 Q & A sessions
The live zoom session options have ended, but you can watch a recorded version of one of the sessions.
Helpful Downloads
All students and educators need a PRE-SET username to log into this website. The password for your school is the same for all students and educators. A postcard will be delivered to all educators the week of Feb. 22. This postcard shares your school's password.
Your school counselor has a master username list.
Program Goal
To promote regional career opportunities by leading and encouraging students to
explore pathways that meet their skills, interests and abilities
Enhance Student Learning by:
Using this website as:
an individual, class, or small group class activity by having students complete the Game Card for extra credit, an assignment, or class project
a Bridges Academy career experience requirement (Bridges teachers only — log your activity here)
a class lesson in student-teacher advisory time
an AVID classroom activity (individual or team assignments)
Include in your PLC Meetings— strategize with your colleagues to promote website career-related classroom activities at your school
Hold preparatory student discussions, such as:
the type of lifestyle their career choices might provide
the effect that post-secondary education can have on employment and salary
your own experiences in the job market and your career planning process
the importance of career management as a life-long process
Post website/follow-up:
Invite guest speakers to talk about their career journeys and the importance of goal setting
Invite employers, or workforce professionals to your class to discuss the world of work, the importance of career management, and employer expectations.
Visit the Educators Resource page for more ideas!
For more information about this new Bridges program, contact your Bridges Career Academies Coordinator (map of region):
    Northern Region: Judy Richer, (218) 760-7838
    Southern Region: Betsy Picciano, (320) 260-1827
Or Mary Gottsch, Executive Director, (218) 822-7117
Funding for this new Bridges project is being provided in part by Sourcewell, the Central Lakes Perkins Consortium, the Initiative Foundation, and the Crow Wing Power Community Trust fund. The Bridges Career Academies & Workplace program appreciates continued partnerships with the Brainerd Lakes Chamber of Commerce, Central Lakes College, MSTATE, Rural MN Cep, and area school districts.