Communication, Arts & Graphic Design Careers
Do you like to perform in front of an audience? Are you a visual person or like to work with productions and technology?
Arts, audio/video technology, and communications workers use creativity and their talents on the job. You might work for an audience as a performer or artist. This includes painters, dancers, sculptors, actors, and singers. Or, you might work behind the scenes to make a performance successful. This includes set designers, editors, broadcast technicians, and camera operators.
Some audio/video technology and communications workers have high-profile jobs. For example, you might work as a news reporter or fashion designer. Or, you might use your creative talents with technology and work as an animator, graphic designer, or film editor.
Learn more about Communication, Arts and Graphic Design at Careerwise.MinnState.edu.
Local continuing education options: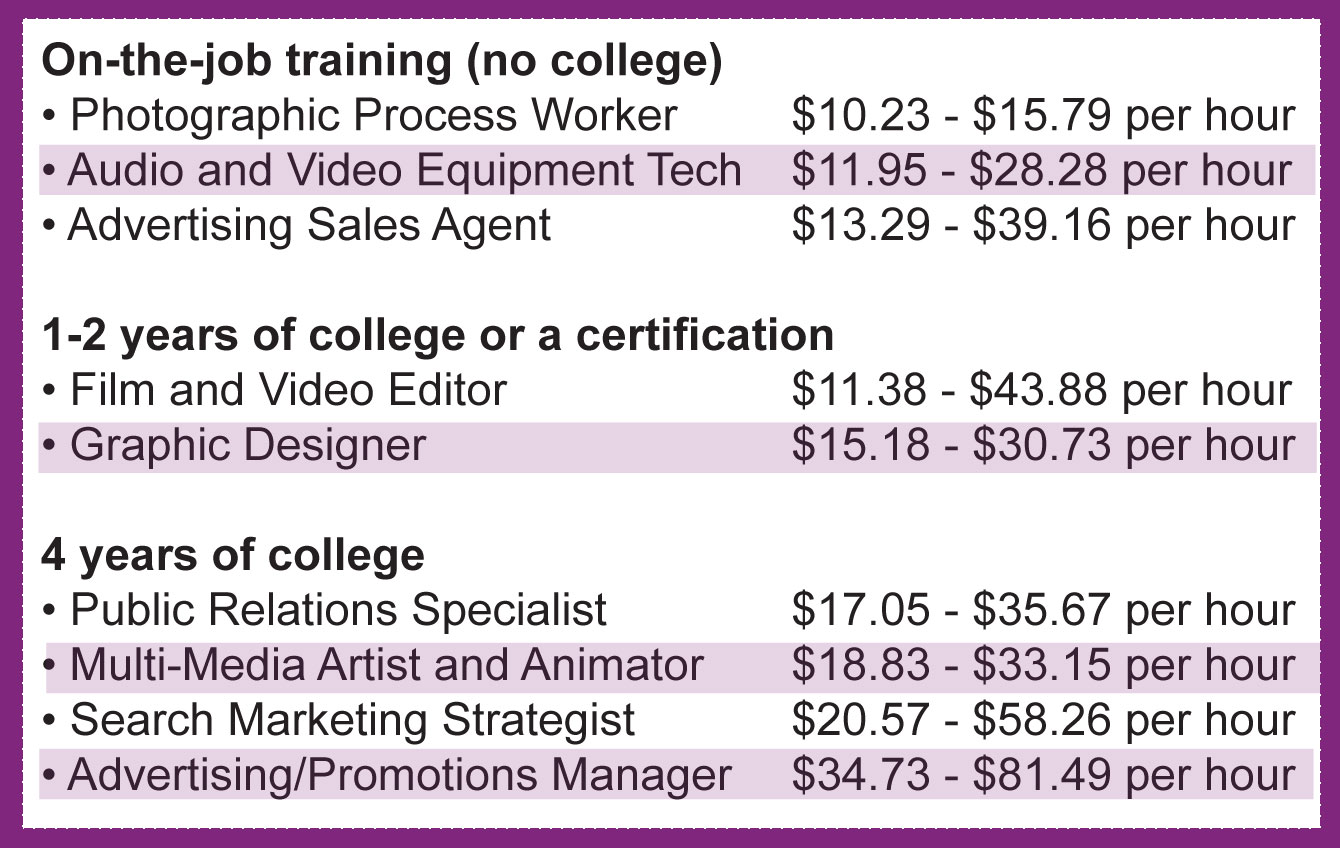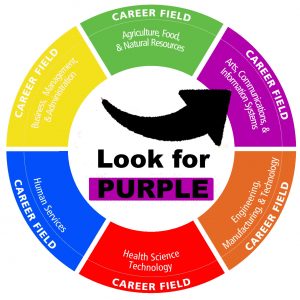 Participating Businesses
Try these fun activities at the 2020 Bridges Career Exploration Day event!
Questions To Ask
What entry-level jobs are available?
Do you pay training expenses for employees?
Are advancement opportunities available for entry-level workers?
What characteristics do you look for in potential employees?
What things can I do now to prepare for a career in this field?