Are you good working with your hands? Can you figure out how a machine works?
Manufacturing workers work with products and equipment. You might design a new product, decide how the product will be made, or make the product. You might work on cars, computers, appliances, airplanes, or electronic devices.
Learn more about Manufacturing at Careerwise.MinnState.edu.
Local continuing education options: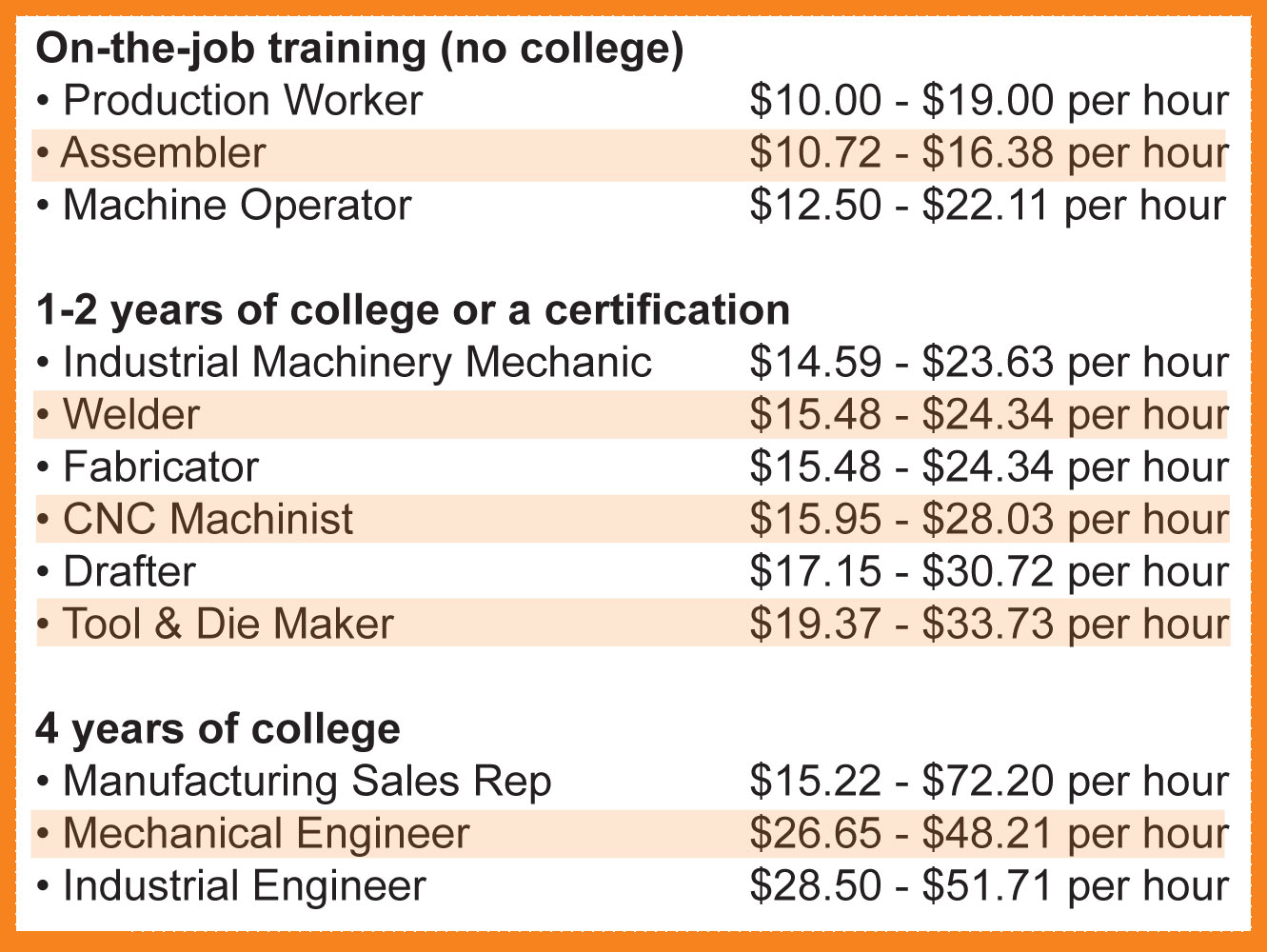 Career Laddering Videos
Learn more about entry level jobs, and how your career can grow.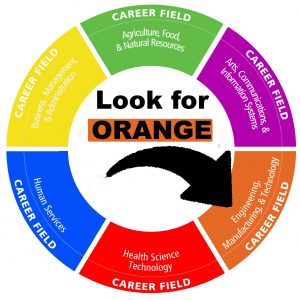 Participating Businesses
Try these fun activities at the 2020 Bridges Career Exploration Day event!
Questions To Ask
What entry-level jobs are available?
Do you pay training expenses for employees?
Are advancement opportunities available for entry-level workers?
What characteristics do you look for in potential employees?
What things can I do now to prepare for a career in this field?
Manufacturing Scholarship
The Lakes Area Manufacturing Alliance is offering $1,000 scholarships to students enrolling/enrolled in manufacturing program(s) to earn post-secondary certificates and degrees in manufacturing. Application deadline is April 1, 2020.  Learn more