Help promote a new virtual career exploration to your students!

Download the promotional elements below to help spread the word at your school about this new, free career & collage readiness activity.
For additional creative elements, different file sizes or formats, contact Kathy Moore.
Suggested messaging about the Bridges new Game of Careers

Remember to personalize the sample messages below with your school's unique password!
Be creative in how you promote this new activity to your students.
Sample TEXT for a principal/administrator to send to staff
Sample TEXT of an email to send to students
Sample TEXT of an email to send to parents
Sample PA announcement text

It's never too early to start exploring your career options. Starting Friday, March 5, log into TheGameofCareers.com and learn more about some of the most popular careers in our area. You can even win prizes just for spending time on the site. Look for the posters around campus, or talk to your teacher or counselor for more information.
Sample social media posts (TEXT)

A new virtual career exploration experience available especially for  _______ High School Students. Log in at TheGameofCareers.com to explore and win prizes!
Log in and win. Explore careers. Ask questions to local professionals. Think about your future. Game on!
Will you start a career after high school or head to college? Explore what training is needed in your field of interest by logging into a new virtual career exploration experience — TheGameofCareers.com
Download graphics below (jpgs) to add to your posts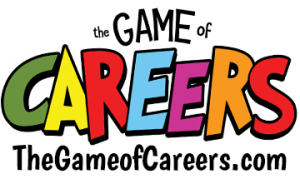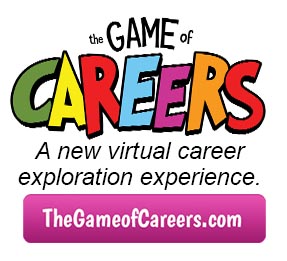 Graphics for in-building TV/monitors (jpg)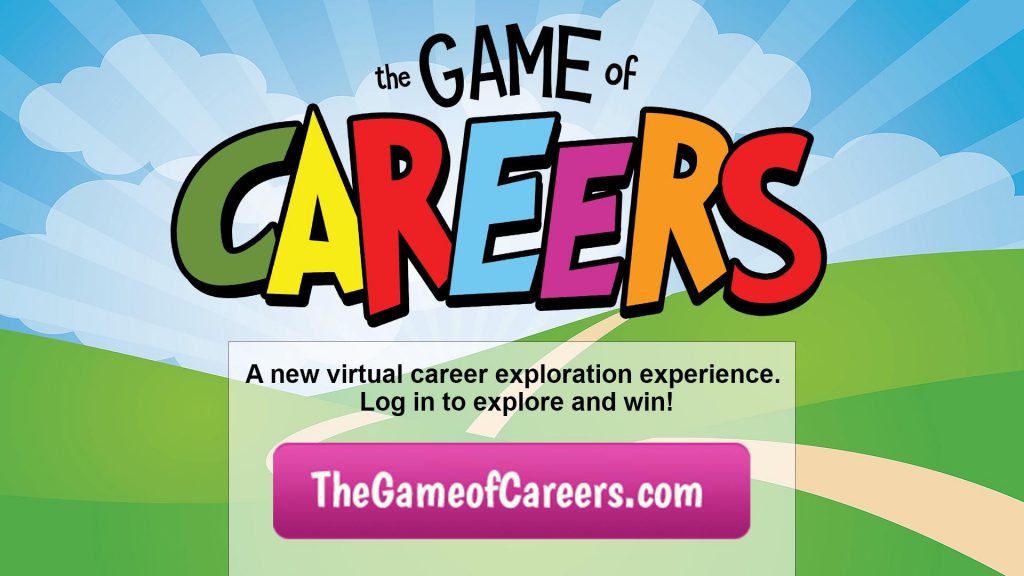 Release to local media (Bridges is sending this out, but feel free to use this language, too)
Contact Kathy Moore for additional creative elements, different file sizes or formats.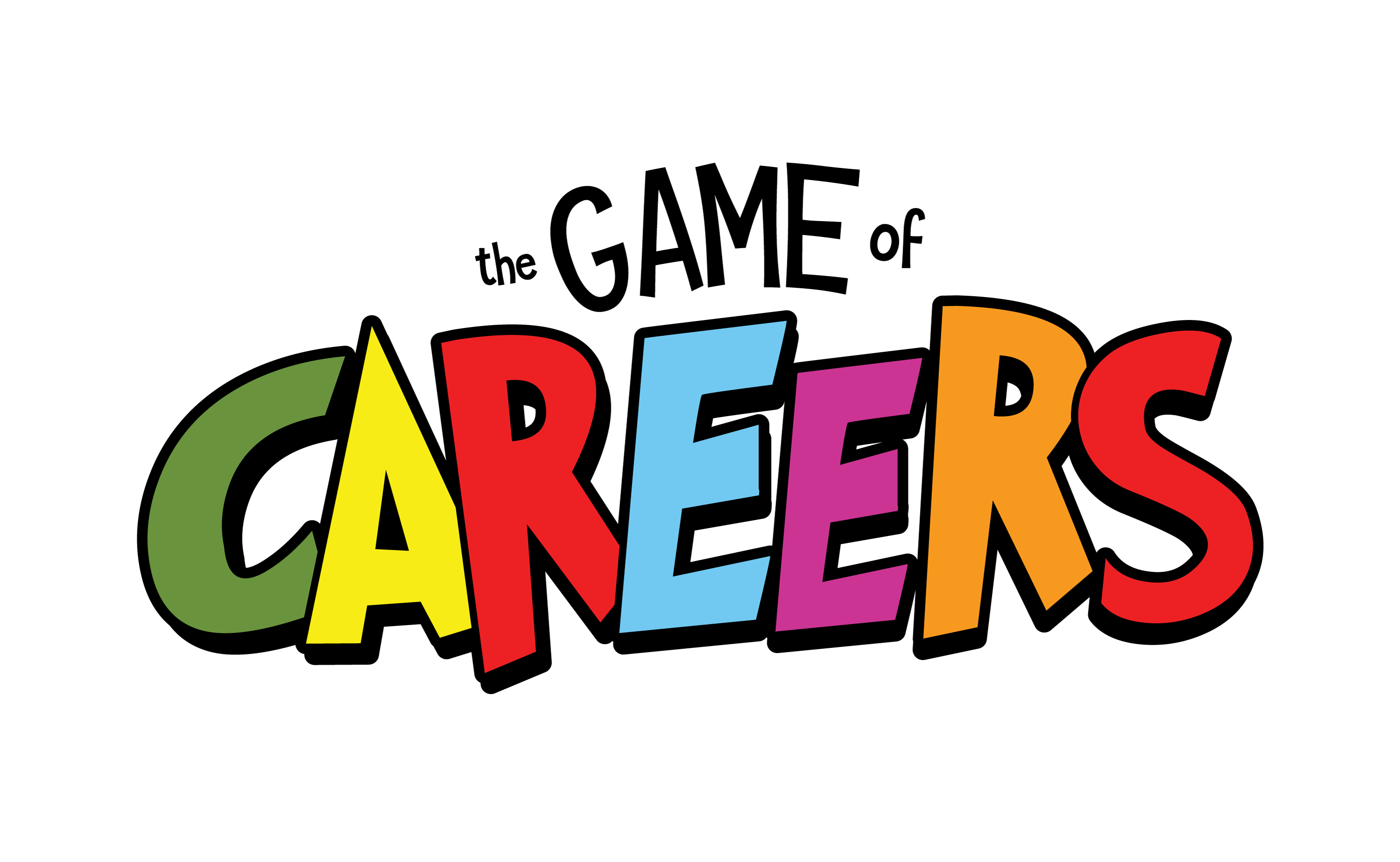 Program Goal
To promote regional career opportunities by leading and encouraging students to explore pathways that meet their skills, interests and abilities.
All students and educators need a PRE-SET username to log into this website. The password for your school is the same for all students and educators. A postcard will be delivered to all educators school mailboxes the week of Feb. 22. This postcard shares your school's password. POST this postcard in your classroom!
Helpful Downloads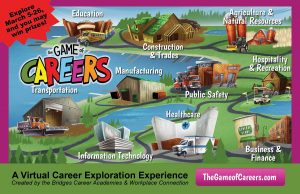 Learn more about the virtual career exploration website.

For the past 13 years, the Bridges Career Academies & Workplace Connection has hosted the Career Exploration Day, an annual special event offering more than 2,500 high school students from 28 local school districts a unique way to meet business professionals and explore careers. Due to Covid-19 crowd restrictions, Bridges is prevented from hosting this event in 2021. Despite this, Bridges is offering students an opportunity to explore the hundreds of careers available to them and to better understand local career options.
For more information about this new Bridges program, contact your Bridges Career Academies Coordinator (map of region):
    Northern Region: Judy Richer, (218) 760-7838
    Southern Region: Betsy Picciano, (320) 260-1827
Or Mary Gottsch, Executive Director, (218) 839-2310.  To set up additional usernames, contact Kathy Moore.
Funding for this new Bridges project is being provided in part by Sourcewell, the Central Lakes Perkins Consortium, the Initiative Foundation, and the Crow Wing Power Community Trust fund. The Bridges Career Academies & Workplace program appreciates continued partnerships with the Brainerd Lakes Chamber of Commerce, Central Lakes College, MSTATE, Rural MN Cep, and area school districts.